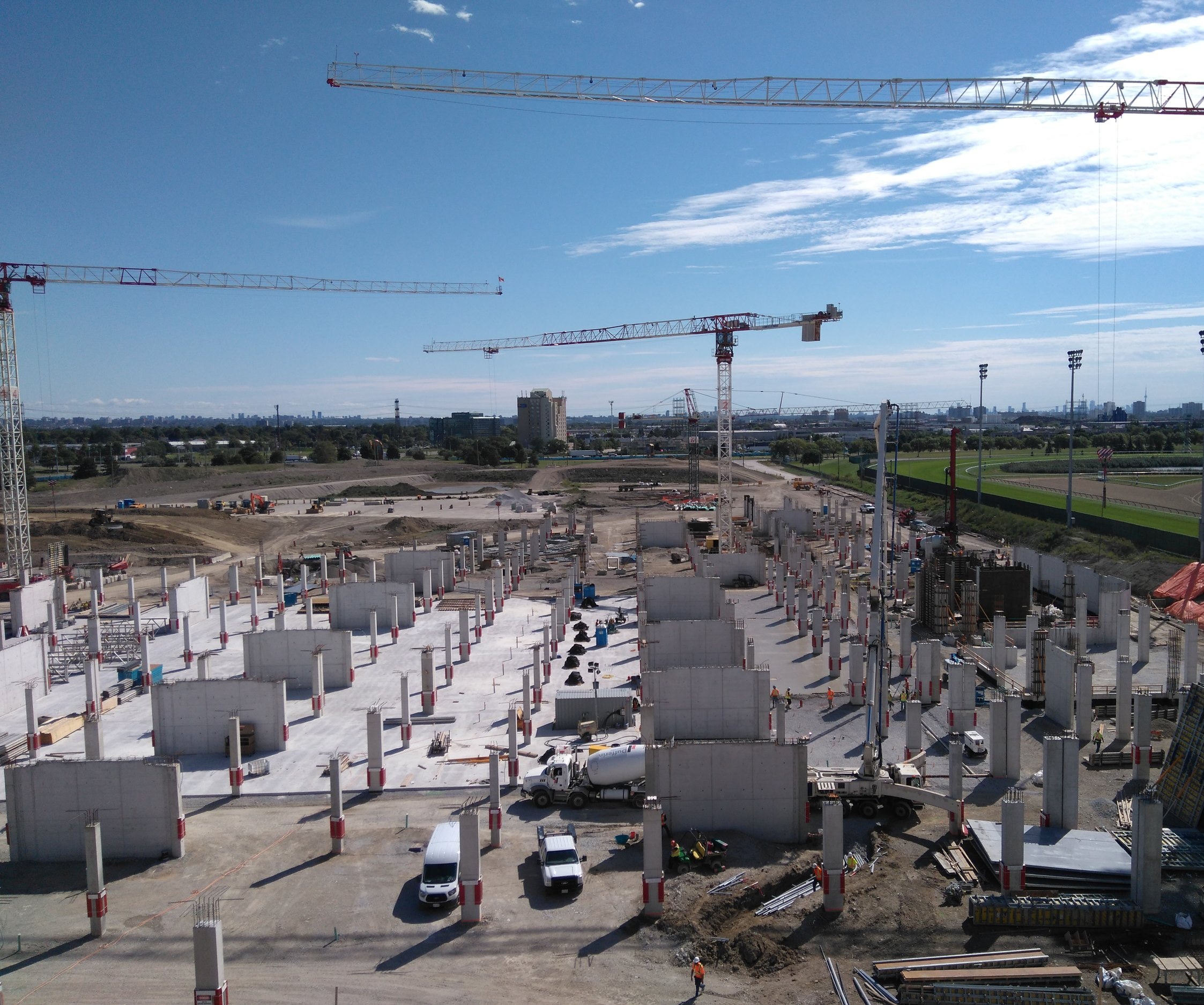 • Casino & Entertainment Facility

•Client: Ontario Gaming GTA L.P.

• Toronto, Canada

• 75,000 square metres

• In Progress
Casino Woodbine is being developed by Ontario Gaming GTA LP on 33 acres within the overall Woodbine Masterplan. The gaming precinct has been designed by CGL Architects in association with Chris Dikeakos Architects and will become a landmark entertainment destination attracting new local, regional and international visitors.
The development will include a major expansion to the existing casino and will ultimately include 5,000 gaming machines, 400 table games, a 5,000 seat multipurpose performance venue, multiple food and beverage offerings, 2 new hotels including a pool, spa and retail facilities integrated seamlessly with existing racetrack operations.
As guests arrive at the main entrance, a grand lobby with intuitive wayfinding will act as a central hub, directing guests to the casino, racing, hotels and performance venue. The newly integrated facilities will provide dynamic views with the addition of viewing platforms and amenities including restaurants, lounges, VIP suites and hotel rooms. The promenade along the racetrack apron will be animated with restaurant terraces and landscaped open spaces.
Vehicular, pedestrian and public transportation will be integrated throughout the property. Parking will be concealed beneath the main expansion and within a parking structure fronted with retail shops and a decorative facade treatment. A pleasant pedestrian connection from the intersection of Rexdale Boulevard and Highway 27 will lead through a large landscaped parkette to the promenade along the edge of the racetrack.
The new development will have strong connectivity between the gaming precinct and the broader development, which will create a cohesive and exciting public experience. The design and development team continues to cook closely with the City of Toronto Planning and Building Departments to ensure a successful and exciting world class entertainment destination.