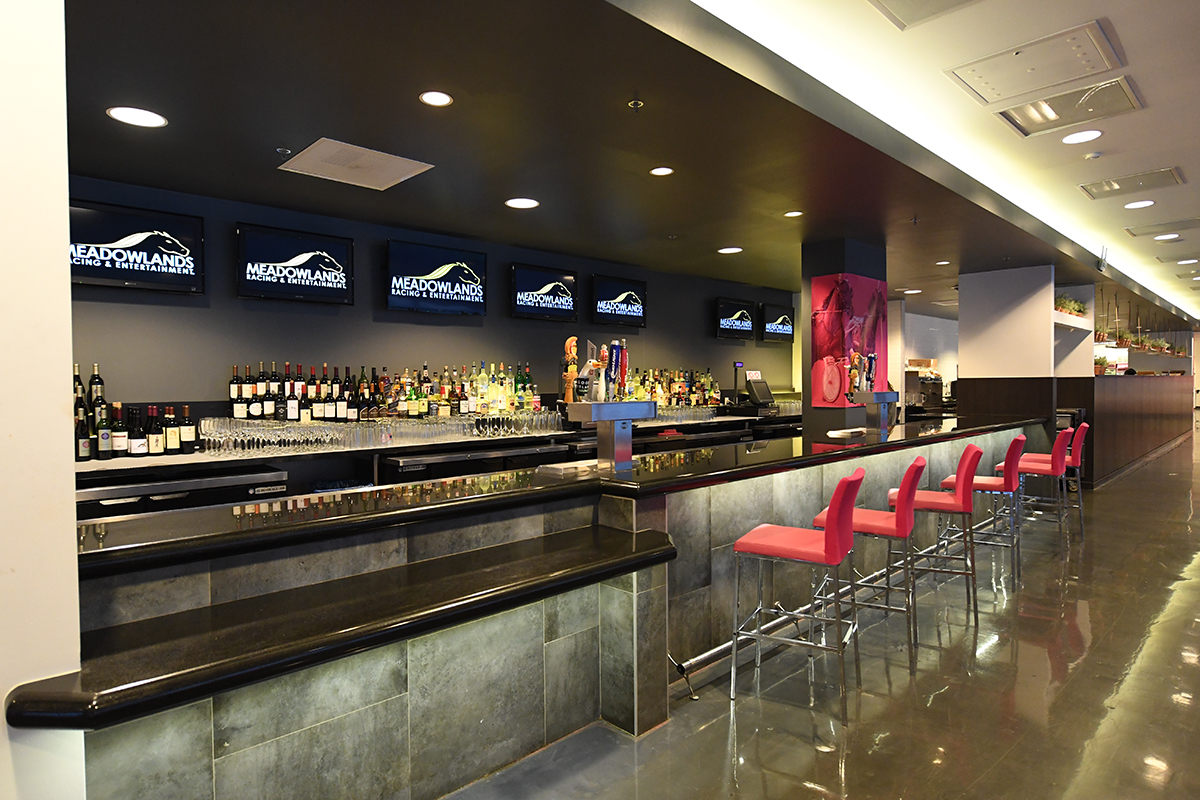 • Casino, Racetrack & Entertainment Facility

• Client: Meadowlands Racing & Entertainment

• New Jersey, United States

• 140,000 sq. ft.

• Completed 2013
Just outside Manhattan, the new Meadowlands Racetrack continues the rich history of horseracing and entertainment inherent to this site. The expansive complex includes a 140,000 sq. ft. clubhouse with 2,200-seat exterior grandstand, simulcast areas, mutuels, multi-function entertainment venues, lounges, bars and other hospitality facilities, administrative areas, back-of-house areas and ancillary spaces. Project components span four levels: Ground Floor, Track Level, Second Floor, Third Floor (with tiered dining) plus the Judges' and Photo-Finish Levels over the V.I.P boxes.
From the racetrack side, the building's horizontal expression was inspired by the dynamic movement of a horse racing at speed. Within the main horizontal element, the floating building signage provides not only a distinct and identifiable visual from a distance, it also creates an interesting condition on the rooftop patio. As patrons visit the rooftop dining and amenity space, they are met by large scale letters and views of the downtown Manhattan skyline.
Since the completion of the new Meadowlands Racetrack in 2013, a new sportsbook has been added and a multipurpose rooftop enclosure with retractable glass roof has been proposed.